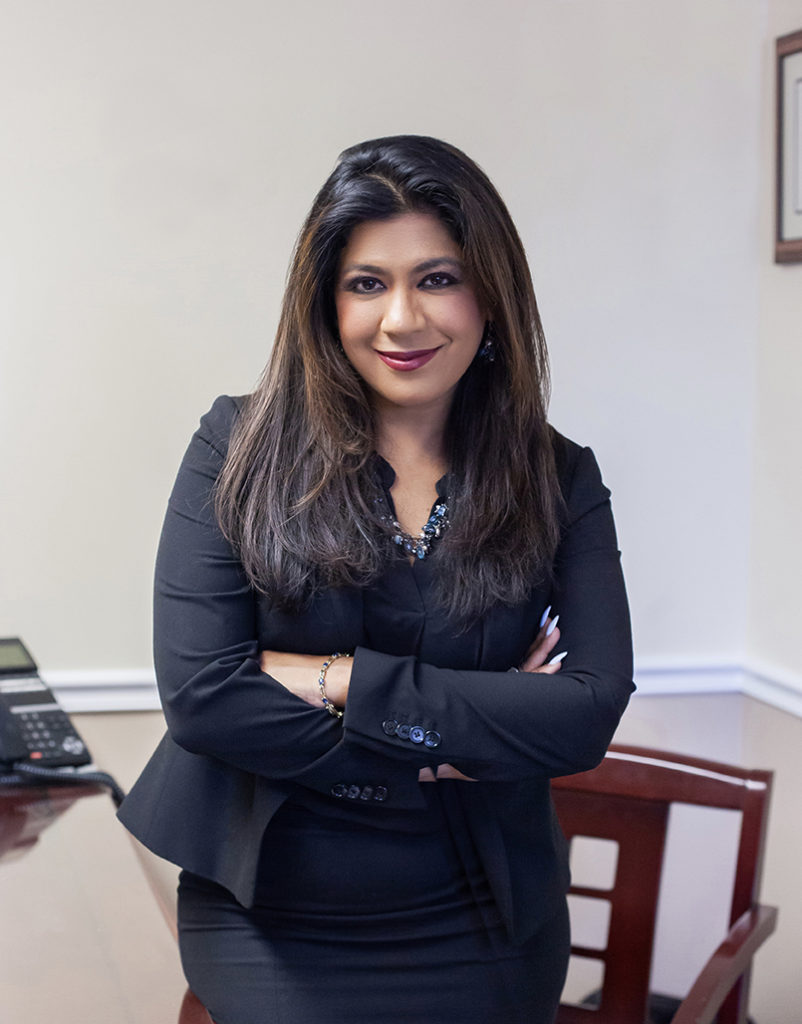 Sheila Sinha Charmoy
Sheila Sinha Charmoy has served as a member of the board for the South Asian Bar Association of Connecticut since 2012, and served as President from 2015 to 2017.
Sheila is a Partner in the law office of Charmoy & Charmoy with offices in Fairfield and Stamford, Connecticut, Sheila's practice focuses on family law, including divorce, custody issues, divorce mediation, post judgment proceedings, and appellate proceedings. She has frequently serves as a Court appointed Special Master in Milford and Bridgeport Superior Court. Sheila works regularly in both the Bridgeport and Stamford Superior Courts, She also frequently lectures on divorce issues related to taxes, and presented in 2019 in Las Vegas for the American Institute of CPAs, and at the North East IRS representation conference in 2018.
She was born in Hinsdale, Illinois, a Chicago suburb, and grew up in many places where there were very few minorities. She was often the only minority in the room. One of Sheila's primary goals is to help ensure that Asian Pacific Americans are adequately represented in our Courts, our government, and our educational system.
Sheila was a Commissioner for the Asian Pacific Islander Affairs Commission of Connecticut, where she also served as it's Secretary. She is also a member of the Executive Board of SNEHA, an organization that assists South Asian women, particularly victims of domestic violence. Sheila graduated from the University of Bridgeport in 1995 and Quinnipiac University School of Law in 1999, and is an active member of the Greater Bridgeport and Connecticut Bar Associations.