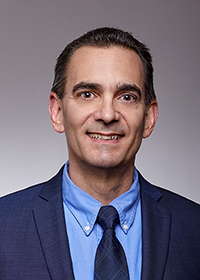 John Mutchler 
John H. Mutchler is a Partner in Murtha Cullina's Business and Finance Department, a member of the Intellectual Property (IP) Practice Group and Chair of Murtha Cullina's Diversity, Equity and Inclusion Committee. His global practice includes patent prosecution and Reexamination Proceedings, IP licensing, U.S. government and private company contracting, copyright and trademark consulting as well as litigation and IP due diligence in bankruptcy proceedings, asset purchase and sales agreements, business formation and mergers and acquisitions.
John is a Professional Engineer (PE), registered to practice in Connecticut. He also has been an adjunct professor of law at Western New England University School of Law, Rensselaer Polytechnic University and the University of Hartford where he taught IP, IP Licensing and Entrepreneurship courses.
John serves on the Board of Directors of the South Asian Bar Association of Connecticut (SABAC) and the Lawyers Collaborative for Diversity (LCD).
John received his law degree from Quinnipiac University School of Law, his M.S. degree in Metallurgy from Rensselaer Polytechnic Institute, as well as his M.S. degree in Engineering Management from Western New England University and his B.S. in Mechanical Engineering from Manhattan College.